If you want to change your DirectAdmin hosting panel main domain or want to add new domain instead of old domain then just follow the steps bellow:
1. Login your DirectAdmin Control Panel using your DirectAdmin user name password. You can also login your DirectAdmin Hosting Panel from CyberDeveloperBD client area.
2. Click Domain Setup.


3. From domain setup page you can see you existing domain list here. To change or replace your any domain just click Rename Domain button from right side top corner of this page.


4. A pop up box will apear. Select a domain name that you want to change from Old Domain drop down box and input your new domain on New Domain Box. Then Click Rename buttom. You are done.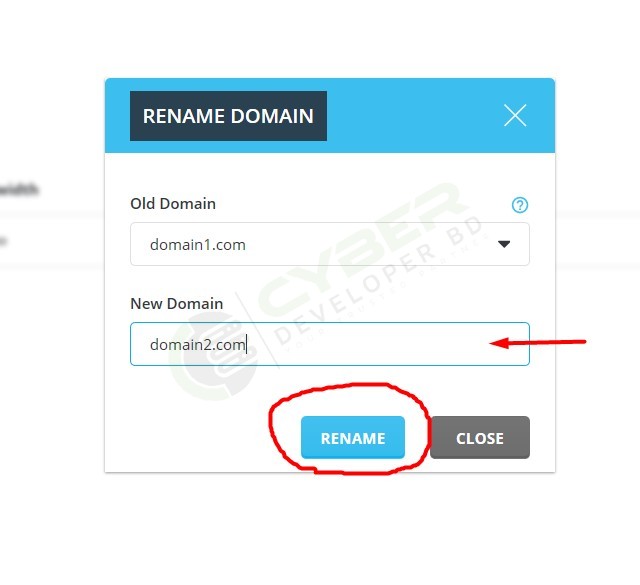 You you should change your domain's name server to connect our hosting.
Comments
comments