To add your own domain / custom domain in your blogger account, you need to buy a domain name first. You can buy a domain name from here. After purchase a domain name it,s tome to connect your domain name with your blogger site. To use your own domain with your blogspot site follow the step bellow,
Set up your domain in your Blogger account:
Log in to Blogger as the administrator of your blog.
In the overview page, click on Settings in the left column and choose Basic.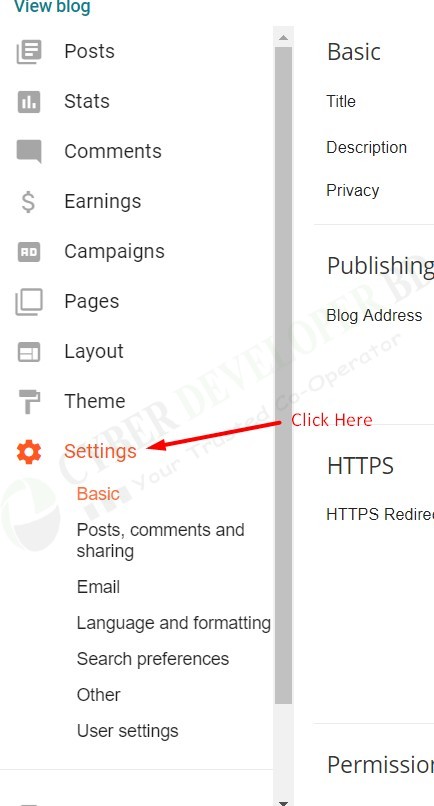 In the Publishing section, click on the link '+ Set up a third-party URL for your blog' to add a custom domain:


Type the URL of the domain you've purchased, keeping in mind that it must begin with www (or any subdomain) in order to work. Input the domain name and click on the Save button: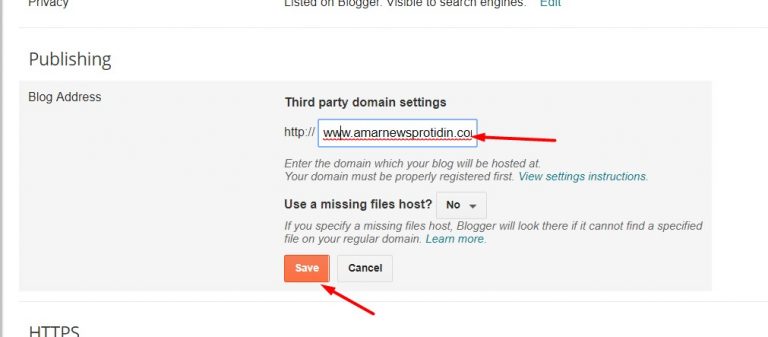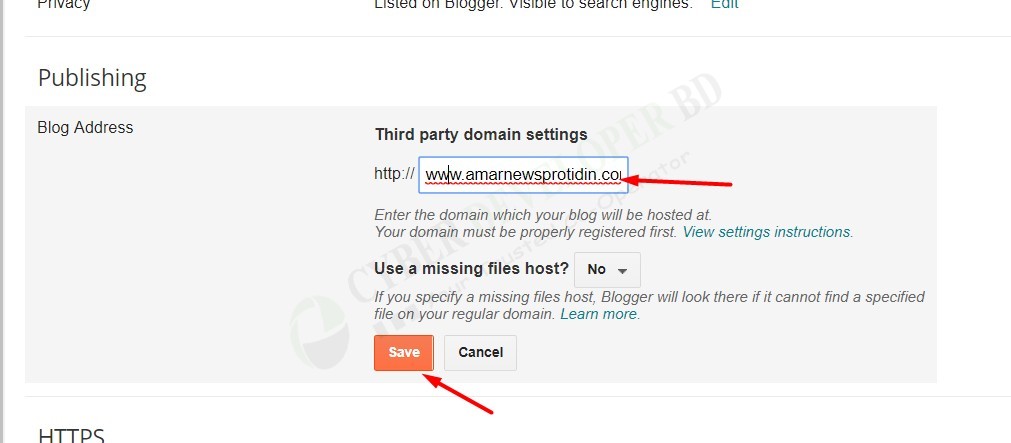 Once the page refreshes, you will see an error massage. Don't worry. Follow the step and and two CNAME records which should be created in your domain's Host records.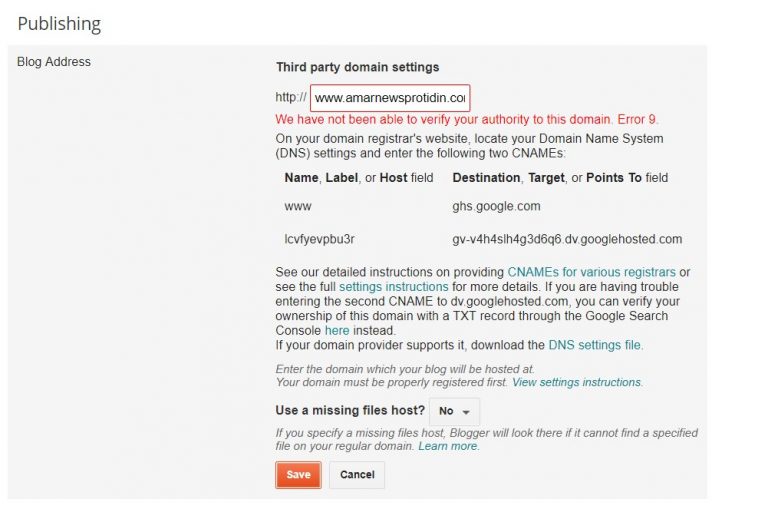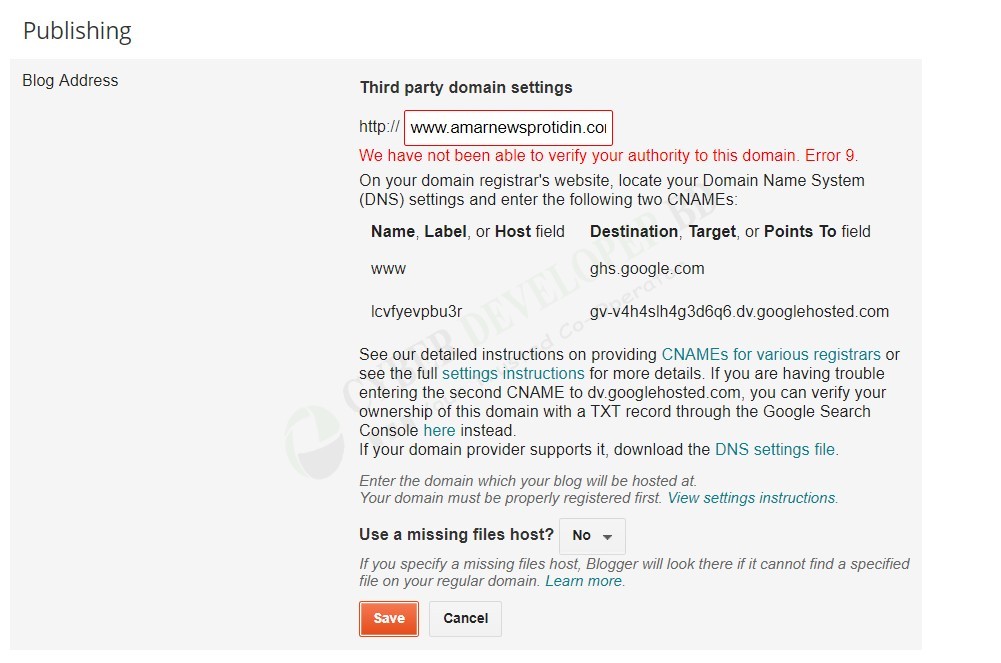 Setup blogger DNS to your domain
Now it's time to setup blogger CNAME record and A record to your domain name.
Log in to your domain control panel.
Go to Domains>My Domains.


You can see your domain list here. Click the settings icon from right corner of your listed domain and click Manage name server.


In the next settings page, select Use custom nameservers (enter below) and setup the follow name server.
dns1.cyberdeveloperbd.com
dns2.cyberdeveloperbd.com
dns3.cyberdeveloperbd.com
dns4.cyberdeveloperbd.com
And click "Change Nameservers"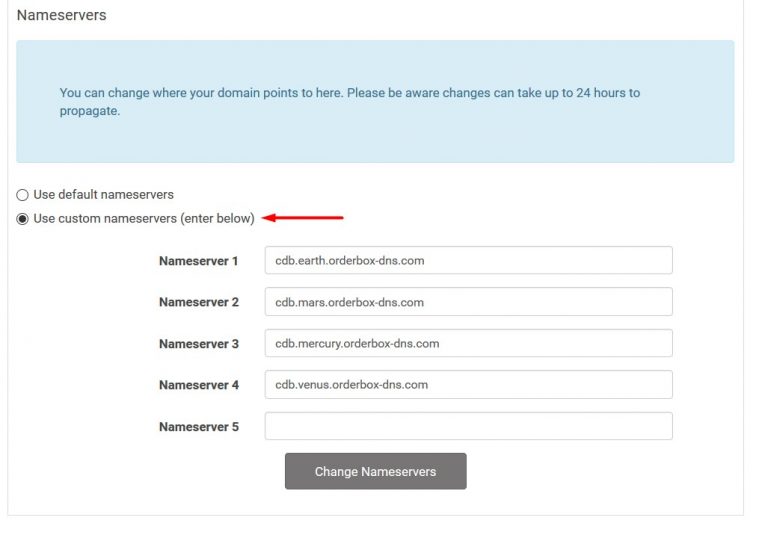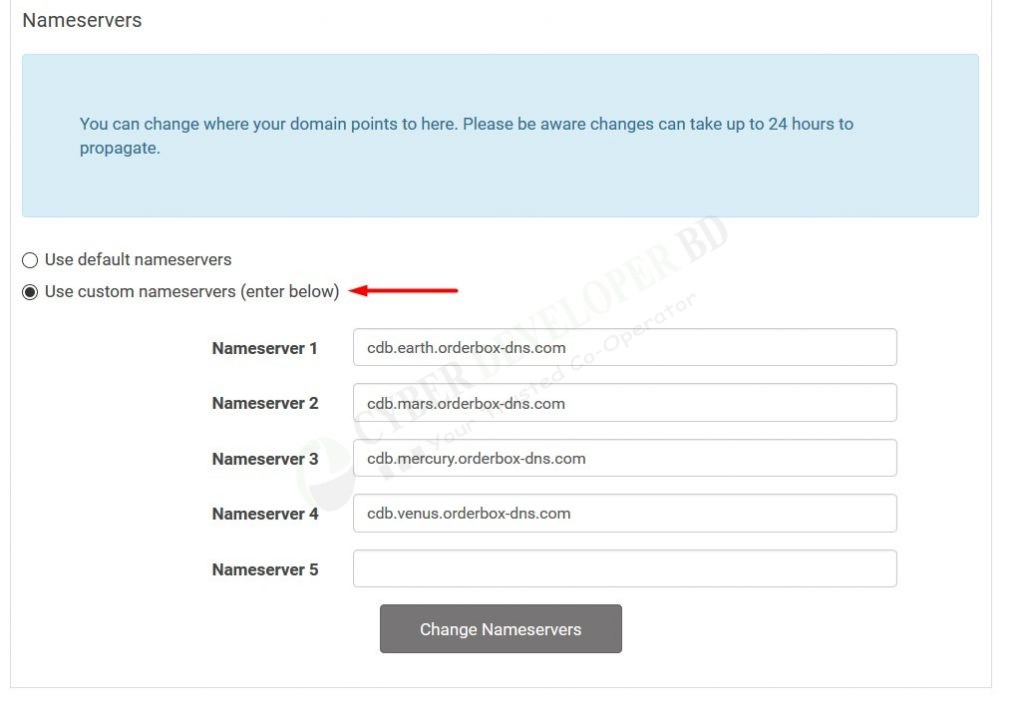 Once you have change your domain name server, now click DNS Management from left sidebar.


From this page, you have to setup blogger CNAME record and A record setup.
Setup the followin IP's with A record setup one by one:
216.239.32.21
216.239.34.21
216.239.36.21
216.239.38.21
For example:
Host Name: @
Record Type: A (Address)
Address: 216.239.32.21
Priority: You need not setup Priority.


After A record setup, you have to setup NAME record as following:
| | |
| --- | --- |
| www | ghs.google.com |
| lcvfyevpbu3r | gv-v4h4slh4g3d6q6.dv.googlehosted.com |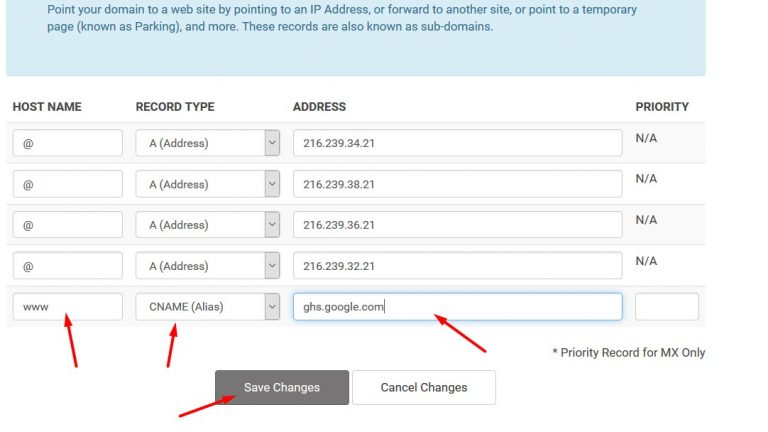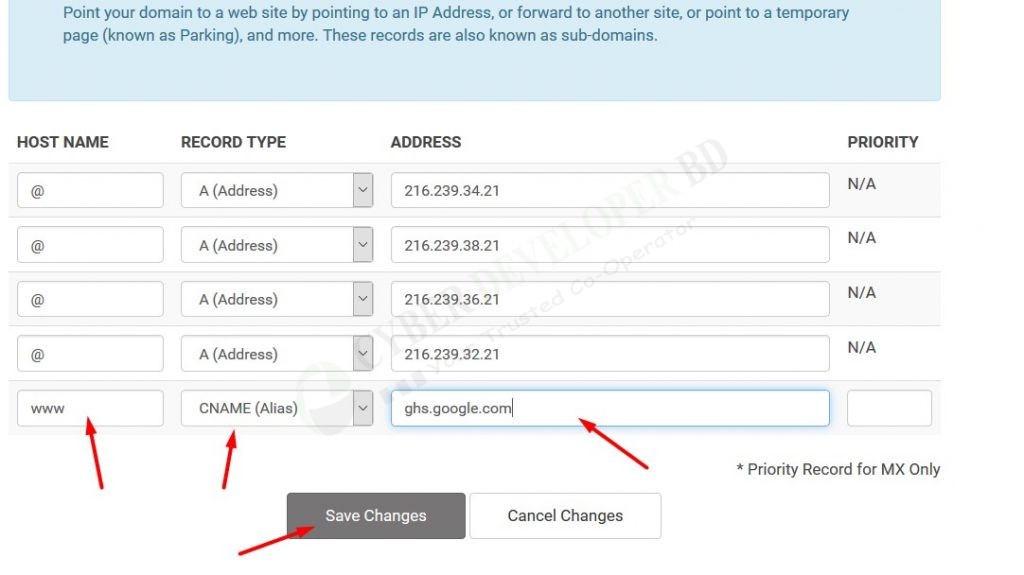 Your DNS setup is done. It's look like the bellow screenshot: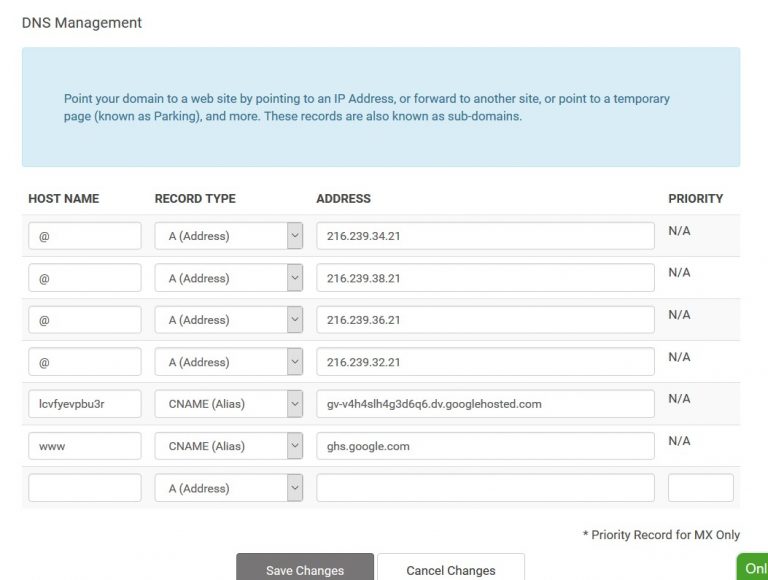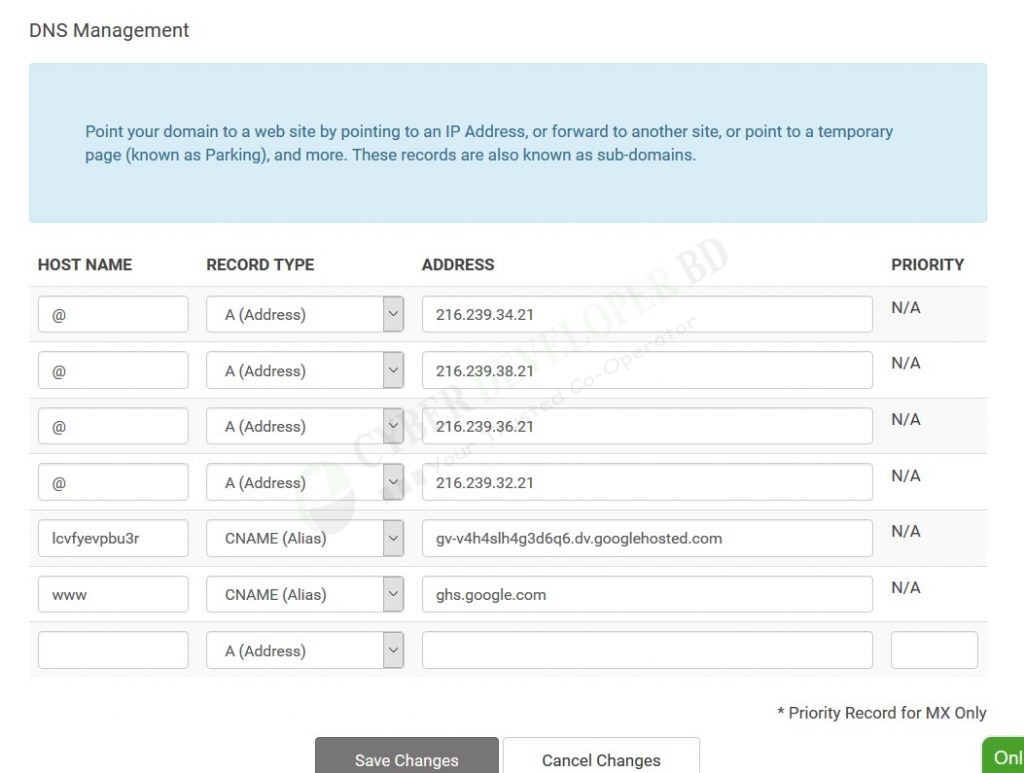 Now return your blogger settings page and click save button.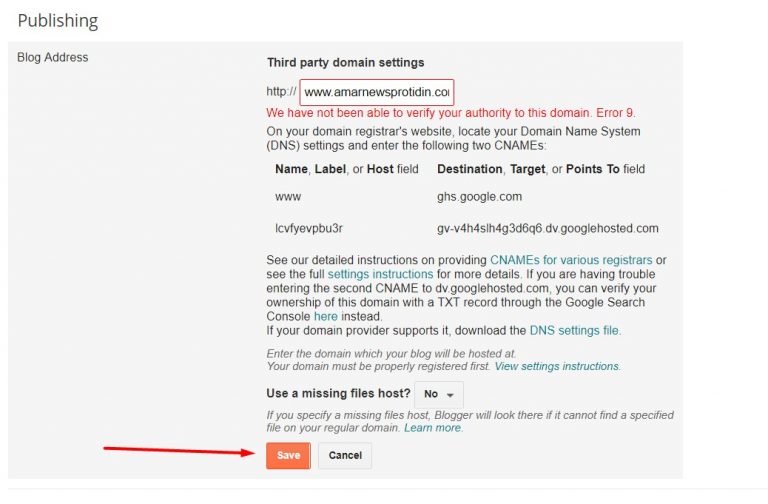 After page refreshed it should look like this: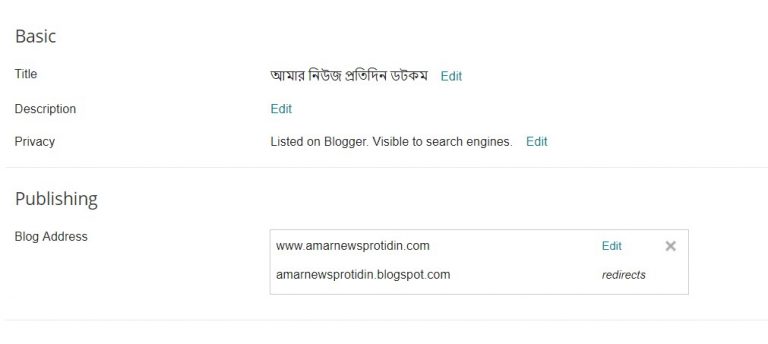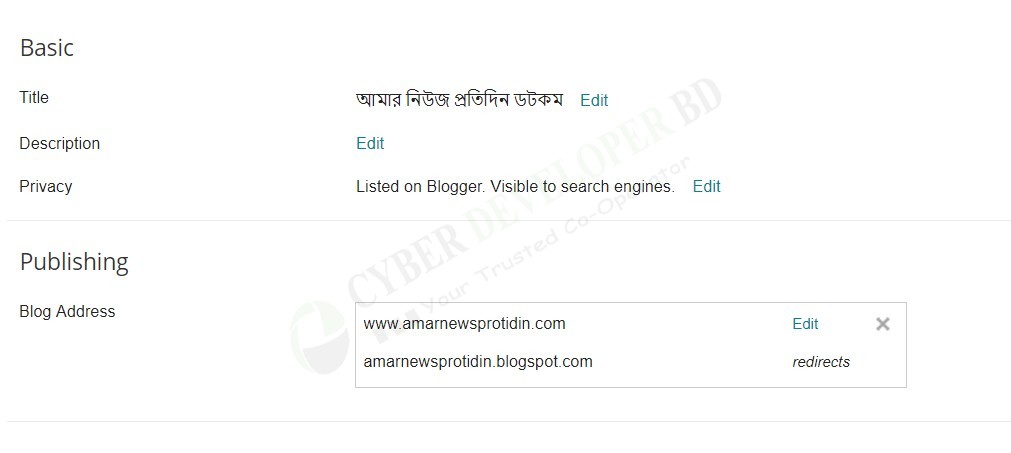 All is done.
If you see any error massage here, please wait 20-30 min and save again. If you have any problem to visit your site without www then go to yout blogger settings page again and edit blog address and check mark "Redirect amarnewsprotidin.com to www.domain.com." and save again. See the screenshot bellow:


If you have any question please comment here. If you need any help to setup your custom domain to blogger you can open a support ticket.
Comments
comments