In cPanel, free SSL Certificate activated automatically within next 24 hours and validate your domain. But in DirectAdmin, free SSL Certificated not activated automatically. You have to activate SSL Certificate from your DirectAdmin panel. DirectAdmin provides Lets Encript SSL Certificate with free of cost. Lets Encript has 3 month validation period for their free SSL. If you activate their free ssl from your directadmin panel, it will be automatically renew after validation period expired. No no net to setup SSL certificate again and again.
This documentation showing you How to How to activate Free SSL Certificate in your DirectAdmin panel in CyberDeveloperBD. Please follow the steps bellow to activate your SSL Certificate with free of cost.
Activate Free SSL Certificate
1. To do this, login your DirectAdmin panel. You can login your directadmin using domain:2083 with username password or can directly login from our client area.
2. Go to Account Manager → SSL Certificates
3. Click 1st TAB that showing "Free & automatic certificate from Let's Encrypt"
4. From this tab, only select your domain with and without www. If there is any other selection like ftp, pop or smtp, please deselect all. And then click Save button. Wait few seconds to complete validation process.


5. After validation complete, you will see the successful message like the screenshot.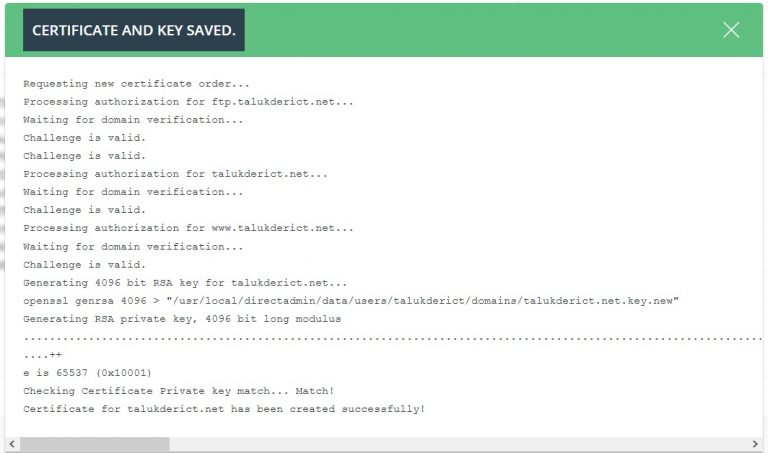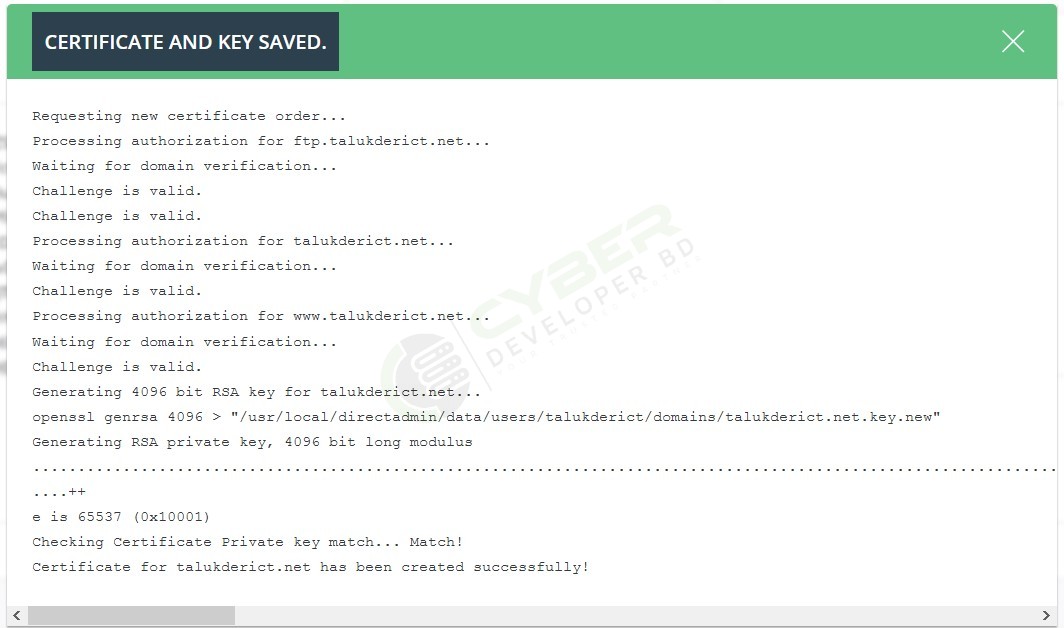 You are done.Your SSL Certificate has been activated now. Wait 5 minute, then go to your website and hard reload (ctrl+shift+R)
Your SSL Certificate should be working now.
Note: If you got any error instead of successful message with orange warning, follow step 4 carefully and uncheck if any other selection.
Comments
comments