Your cPanel password can be reset from within the Cyber Developer BD Client Area, or after logging into cPanel. In this guide we will show you How to Change your cPanel Password on Cyber Developer BD from after logging into cPanel.
Reset Password from cPanel
Step1. Login to cPanel.
Step2. Click on the "change password" icon under the Preferences section: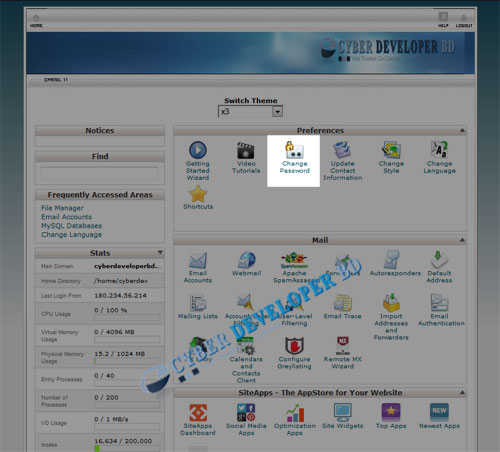 Step3. You will then be able to change your password by filling in the fields. Please note you must know your current password to change it.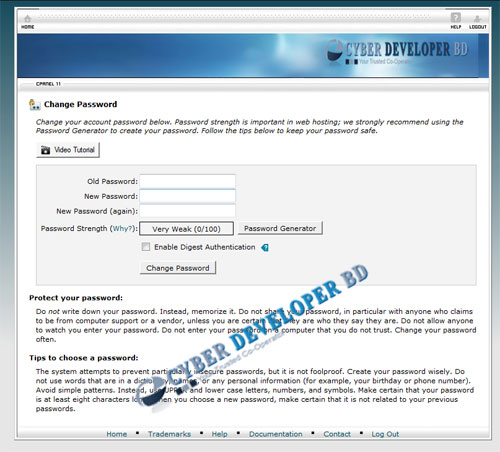 You should now be able to log into your cPanel with your new password. If for whatever reason you have trouble resetting through Cyber Developer Bd cpanel, please do not hesitate to contact support with a password reset request. cPanel offers security tools to keep your server secure and away from harm.
Please visit cPanel Hosting if you are interested in web hosting using cPanel.